Our staff is a team of mental health counselors who are licensed in the state of Ohio, as well as pre-licensed interns. Each member has received rigorous training and continuous education. All staff members hold appropriate licenses.

We welcome you to a supportive, judgment-free environment where you can find your strengths, share your thoughts and feelings, and learn new skills to manage your areas of need.
CRYSTAL HUBBELL, LICENSED Professional CLINICAL COUNselor, SUPERVISOR, AND OWNER
My passion has always been families and children of all ages, providing both individual and family therapies. I have worked in home and community-based settings as well as schools. This work has given me extensive experience working with trauma, abuse, grief, PTSD, mood and adjustment disorders, as well as eating disorders and autism. I have a special place in my heart for teenage girls and feel that my therapeutic modality is especially beneficial to them.

I like to use a holistic approach with person-centered and strength-based strategies. This allows for the use of expressive therapies which give the client the opportunity to communicate in the manner that is most appropriate for them. Using tactile, visual, or auditory approaches gives clients freedom to express themselves effectively and authentically.
Penelope Chavez-Frigon, Psy.D, Clinical Psychologist
Hi, I am Dr. Penelope Chavez-Frigon, aka Dr. Penelope. I received my doctoral degree in psychology from Xavier University. I completed advanced training in trauma-focused cognitive behavioral therapy (TF-CBT) with children. I have 15 years of experience as a psychologist including working with children, adolescents and families providing psychological testing, and crisis intervention. I previously served as diagnostic supervisor at an outpatient agency where I provided consultation services for the juvenile court system and Children's Protective Services.
I specialize in childhood/adolescent mental health issues, anxiety, depression, bipolar disorder parenting issues, divorce issues with children, self-esteem, peer relationships, Attention Deficit-Hyperactivity Disorder (ADHD), autism spectrum disorders, and psychological assessments. I provide individual therapy for children, adolescents and adults ages 6 to 50.
Sam Golden, Licensed Professional Counselor, Marriage and Family Therapist
Supervised by Melanie Palmer IMFT-s & Crystal Hubbell LPCC-s
Hello! My name is Sam, and I enjoy working with a variety of clients ages 7 and up, including adolescents, adults, families and couples. I work with clients presenting with a diverse set of issues such as anxiety, depression, self-esteem, trauma, peer troubles, pre-marital, and marital issues. I have a special interest in families that feel stuck, and particularly couples suffering from relational issues.
I strive to make sure I create a safe, comfortable therapeutic environment that allows you to express yourself authentically. I like to focus on strengths, mindfulness, and making small, realistic steps towards your goals. I will work with you to figure out what type of therapy and coping skills work best by being an open and transparent therapist.
Ashley Kilgore, Licensed Professional Counselor
Supervised by Crystal Hubbell LPCC-s
Hi, I'm Ashley and I have always had a passion for helping people who are in a vulnerable or difficult place. I have experience working with children, teenagers, adults, and families as well as issues such as depression, anxiety, behavioral issues, anger management, PTSD, and family conflict. I have a special interest in working with those who have experienced trauma and helping them overcome situations or events that are holding them back.
I understand how difficult it can be to reach out for help so that's why I strive to create a safe and non-judgmental environment in which you can explore the issues that are holding you back from being your best self. The techniques I use include cognitive behavioral therapy, mindfulness, and creative interventions. I believe in using a person-centered approach and tailoring treatment to best fit an individual's personality, strengths, and goals for therapy.
Kelli Knipper, Licensed Social Worker
supervised by Tiffany Rush LISW-s
Hello and welcome! My Name is Kelli. Being treated with dignity is what you can expect from our therapeutic partnership as we work to help you overcome obstacles. I strive to create a safe, non-judgmental space where you have the opportunity to be heard and validated. My practice includes many therapeutic methods which are tailored to meet your individual needs, mind, body and spirit.
My education, training and experiences have allowed me to help others through difficulties such as overcoming trauma, depression, anxiety, relationship conflicts (personal and professional) as well as adjustment and grief issues. My practice is centered around helping adolescents, adults, families and couples achieve the happiness and fulfillment you desire and deserve.
Kelly Davis, Licensed Professional Counselor
Supervised by Crystal Hubbell, LPCC-S
I approach the therapeutic relationship as a partnership between the client and the counselor while creating a safe, secure, and non-judgmental environment. This allows the client the freedom to be his or her authentic self. I have always had a strong commitment to helping people find solutions to life's challenges.
I prefer working with a diverse mix of clients including adults, couples, children, families and adolescents. I bring in counseling techniques and theories that fit best with the needs of the clients. My practice often involves cognitive behavior therapy, dialectical behavior therapy, and mindfulness skills.
I have approximately twenty years of experience helping people with mental health, substance abuse, and issues related to trauma
Dylan Swearingen, Marriage and family therapist
Supervised by Melanie Palmer IMFT-s
I work collaboratively with couples, families, and individuals. I aim to provide a safe and comfortable environment for clients of all backgrounds
As a dependently licensed Marriage and Family Therapist (MFT), I seek to establish a warm and genuine relationship with each client.
Utilizing a strengths-based philosophy involving an eclectic method of therapeutic models, I work in conjunction with what the client brings to address issues with specificity and empathy.
Cassie Varady, Licensed Professional Counselor
Supervised by Crystal Hubbell LPCC-s
New to the staff!
Hi, I'm Cassie and I have experience working with children, adolescents, adults, couples, and families. I work to provide an environment of safety and comfort within a world of uncertainties while empowering individuals of all ages to connect with their inner strength and rewrite a future of hope.
When working with adults I use a variety of creative, therapeutic approaches with an emphasis on the concepts of Acceptance and Commitment Therapy. These approaches are helpful in addressing issues including anxiety, depression, obsessive-compulsive behavior, low self-esteem, sexuality concerns, and the effects of trauma. I love to incorporate play therapy techniques when working with children in order to address issues of trauma, depression, anxiety, grief, and a variety of developmental challenges.
As my client or parent or caregiver of a client, you can expect to be treated with respect. You will be given the opportunity to authentically share your story in a nonjudgmental environment. We will work together as a team and lean into the power and strength you already possess in order to build your confidence and reach your goals.
Lynsey Gleim, Licensed Professional Counselor
Supervised by Crystal Hubbell LPCC-s
New to the staff!
I'm Lynsey, and I love walking alongside people as they realize their own resilience and strength. I am passionate about working collaboratively with my clients to find the best ways of helping them heal, grow, and thrive. I enjoy working with individuals of all ages as well as couples on a variety of different topics, such as adjustment, attachment, anxiety, depression, relationship difficulties, behavioral changes, and trauma.
Beginning therapy is a brave and beautiful step. I strive to create a safe and nonjudgmental atmosphere for the children, teenagers, and adults that I work with to learn more about themselves, embracing each person's unique personality, skills, and creativity as a part of the therapeutic process.
Kate Reichman, CT, Counseling Intern
Supervised by Crystal Hubbell LPCC-S
Hi, my name is Kate and I am counseling intern at Integrative Counseling Solutions. I am currently working towards my Master's in Clinical Mental Health Counseling at Xavier University to become a Licensed Professional Counselor (LPC). I am passionate about holistic care using mindfulness-based practices and self-reflection. I have an interest in Dialectical Behavior Therapy (DBT), Acceptance and Commitment Therapy (ACT), and Cognitive Behavioral Therapy (CBT). I believe that every individual has strengths and assets that can guide them in achieving a fulfilling life.
Additionally, I aim to create a comforting and safe therapeutic atmosphere where clients can express their authentic selves. I am eager to work with clients who present with a variety of issues including trauma, PTSD, depression, anxiety, and mood regulation. I am available for individual, group, marriage, and family counseling.
Support Staff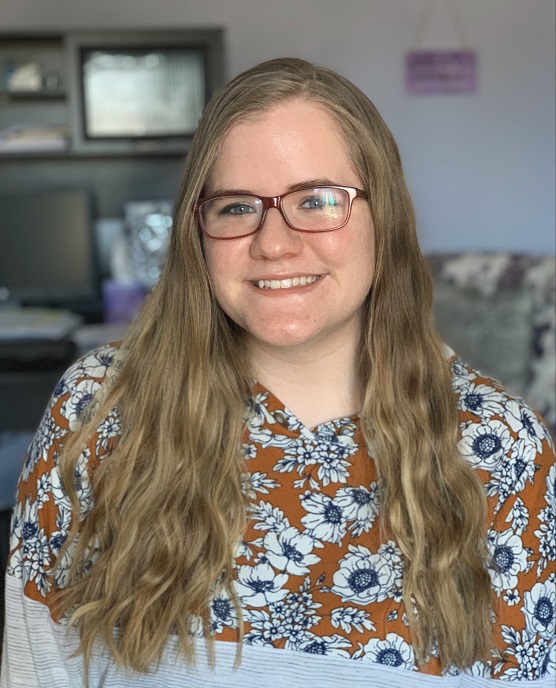 Billing, Front Desk, Credentialing
Administration Office, Front Desk, Payroll
Questions for our therapistS
If you would like to contact one of us, fill out the form below and one of our staff members will get back to you.